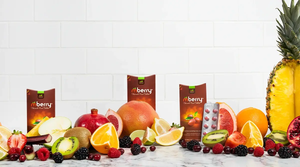 Miracle Berry Foods & Recipes
What to eat with Miracle Berries:
Lemon - Tastes like Beyoncé's 2016 album
Tomato - This may bring up the debate of "Is it a fruit or vegetable?"
Limes -  Similar to the frozen canned juice you get at the store when you were a child
Tabasco - Certain hot sauces taste like a hot glazed donut or sweet chili sauce. Be warned, extra spicy hot sauces will still hurt
Goat Cheese - Tastes like a fluffy buttercream cake frosting
Vinegar - Taste like spicy water
Anything Pickled - Straight candy
Salt and Vinegar Chips - The weirdest sweet and salty chip, similar to sweet n' sour sauce
Blue Cheese - Moldy goodness, less of a punch to your tongue
Grapefruit - Unbelievably sweet
Strawberries - Almost like it is dipped in sugar
Cottage cheese - You could totally make cake filling with this
Cherries - Depending on your cherry, tastes like maraschinos 
Cream Cheese -  Obviously, tastes like cheesecake but so much easier to make
Kiwi Fruit - No tang, just pure sweetness
Guinness - 2 words...chocolate milk
Kombucha - Sour who? And yes, those floating things are normal, it is the good bacteria for your gut
A1 Steak Sauce - Sweet steaky vibes with a hint of pepper
Soy Sauce - Sweet sushi sauce
Watermelon - Actually has flavor now
Ketchup - Super sweet red sauce that is not quite suitable for your burger 
Mustards - Depending on the mustard, takes away the shock of the "wow this mustard has a kick, don't let anyone know I can't handle it", especially if it is a grained one, super sweet
Sour Cream - Melted whipped cream, just don't think, try
Flavor Tripping Recipes:
Cherry Coca-Cola

2 tsp Balsamic vinegar (NOT glaze, it will not mix easily)
1 tsp maraschino cherry juice
8 oz. carbonated water

Birthday Pancake

1 Pancake (recipe of your choosing)
Topped with cottage cheese, goat cheese, and rainbow sprinkles
mberry Miracle Fruit Benefits
Miracle berries can make food taste sweet with a fraction of the calories as actual sweet food and could have positive effects for those trying to improve their diet. By taking away the need for sugar, Miraculin allows you to enjoy the pleasure of a sweet taste by consuming an otherwise sour food item. Because the mberry masks the actual taste of food and makes it taste deliciously sweet, one potential mberry side effect is that people might indulge in higher quantities of harmful products. By masking a person's natural tastes, which evolved as a mechanism for survival, people may be at risk of consuming food that could be detrimental to their system. All in all, do not eat too much or else you may not feel the greatest at the end of your flavor trip.
Make sure to limit the amount of lemon juice and vinegar consumed especially on an empty stomach and eat solid foods as consuming on an empty stomach could cause you discomfort, with or without mberry. 
Where Can I Find mberry Tablets?
You can find mberry on our products page, Amazon and eBay. 
Miracle Berry Tablets Ingredients
This is pretty simple, just two things. Miracle berries and cornstarch. That is it my friends! Our tablets are gluten free, vegan, non GMO, organic, and vegetarian.